Sara Flower Kjeldsen Writes
Here's some things that really make an indie author smile! 🙂
New readers: Nothing pleases an indie author's heart more than knowing that someone new is reading their book. When you purchase or finish reading someone's book, be sure to let them know! It'll make their day.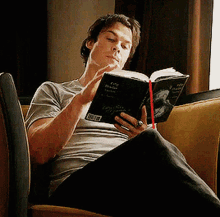 Book reviews: Book reviews are proof that someone has read our work! A great review can make our day. The more reviews you have, the more likely Amazon will take notice of your book and start promoting it. Reviews are like free marketing and this is super important to an indie author especially!
Hot Beverages: You write, edit, format, AND publish your own book?! You're going to want some caffeine for that.
Guest Author Interviews: Being hosted on a book reviewer's blog helps spread the word about your story and can gain us a few more readers. Plus, they're fun! Who…
View original post 190 more words